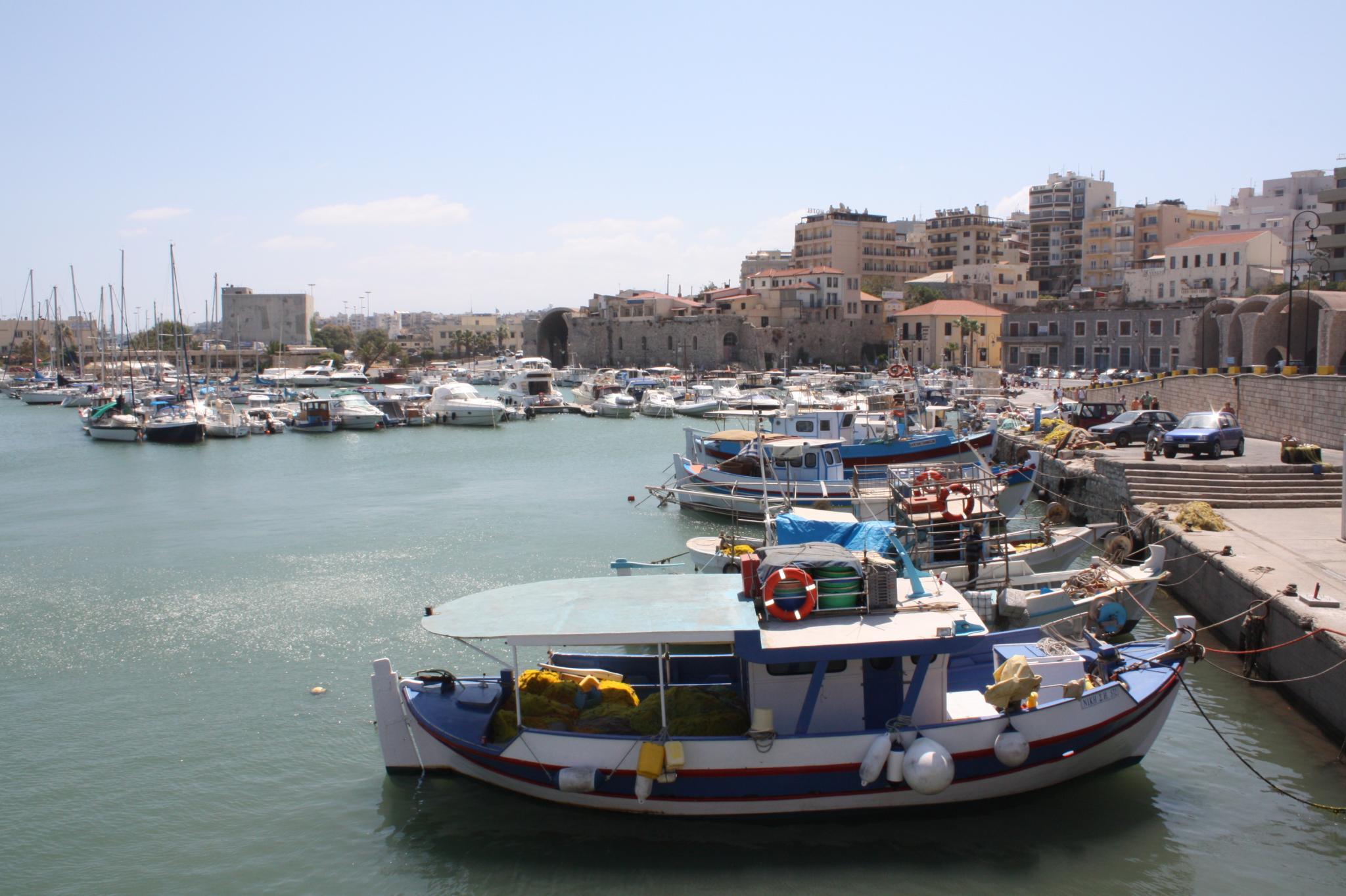 Heraklion
Nikos Kazantzakis, the famous Greek writer and philosopher who grew up in Heraklion, wrote: "Every perfect traveler always creates the country where he travels."
Heraklion is the capital of Greece's largest island, Crete. The city is also known as "Iraklio" and this ancient port city overflows with thousands of years of history as it charms tourists with its modern bustle.
Heraklion was a prominent city the Minoan Civilization and the city has a documented history from 2600 BC onwards. History lovers will have thousands of years to explore in this Mediterranean city; including the empires of the Byzantines, Venetians and Turks. The Heraklion Archaeological Museum and the Historical Museum of Crete contain impressive ancient frescoes and statues. There are many old and beautiful churches scattered across the region.
Active travelers can see the region by foot and create their own perfect experience by walking along the water routes and sampling the numerous, seaside eateries offering fresh, local seafood. Notable water access includes the iconic Venetian Fortress and the Heraklion Harbor. Views and access to the Aegean Sea and the Cretaquarium will enthrall nature lovers and marine enthusiasts.
Weekend trips to nearby Greek locations are a breeze! Knossos Palace, thought to be the Labyrinth built by King Minos, is only 5 km south of Heraklion. Matala, a famous beach with historic cliffs, is only an hour drive away on the Southern coast of Crete. The nearby and popular Greek islands Ios, Mykonos, Santorini are also directly accessible by ferry.
The magic of Heraklion will entice you to return, but if you never manage to do so; you will still surely treasure the memories formed in this iconic Mediterranean city.